Single purchase includes both...
1. NAPLAN Teacher Worksheets & Revision
2. Online Adaptive Tests for Teachers & Students
"At King's, we use SmarterMaths extensively. It is quick, effortless, and produces worksheets focused on specific topic areas."
John Sowden, Head of Mathematics, The King's School
"The SMART data integration for NAPLAN is brilliant.  A highly effective way to identify and improve any weaknesses without having to do a lot of tedious analysis."
Cassandra Portelli, Head Teacher, HSPA
NAPLAN Past Results Data Integration
"Incredibly easy to use. Incredibly useful."
Tim Dalton, Head Teacher of Mathematics, Marrickville High
NAPLAN Worksheet Builder Features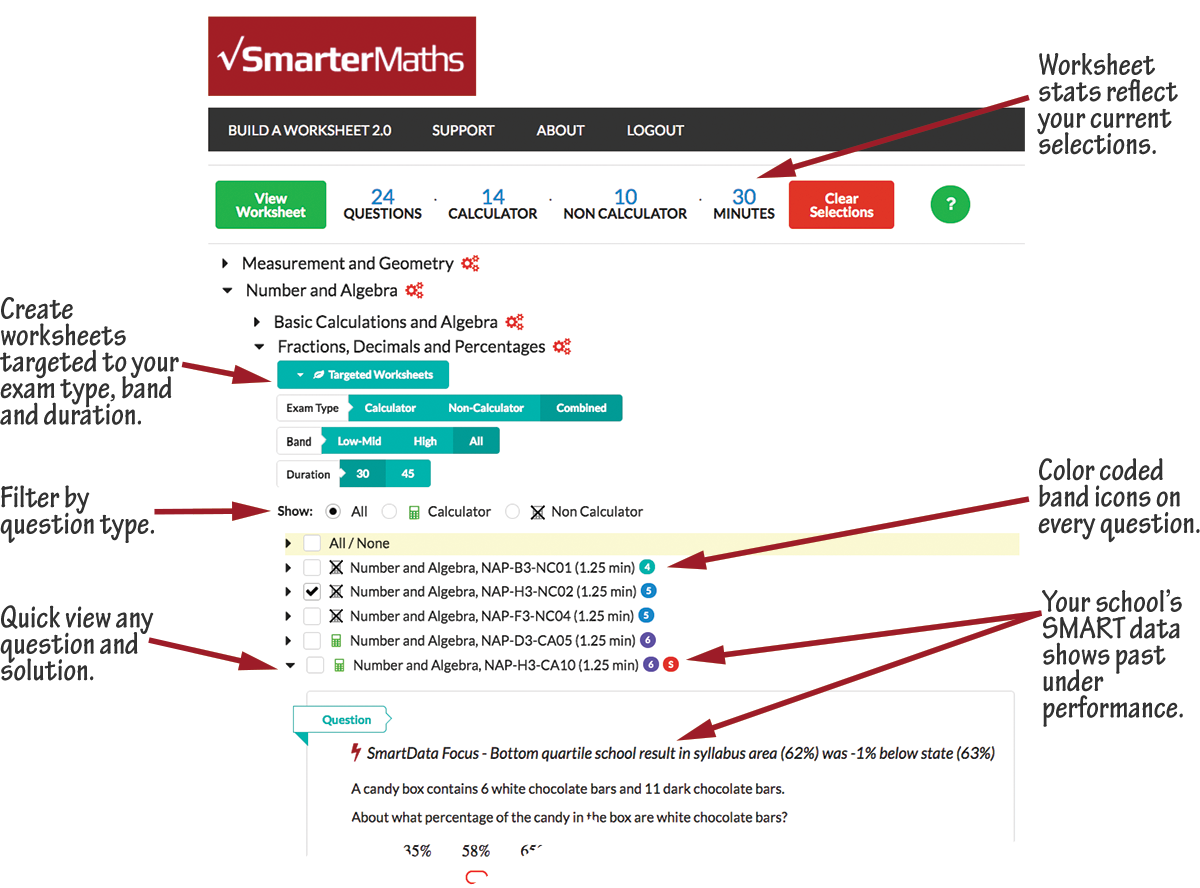 "The NAPLAN program identifies our school weaknesses in a unique and powerful way. It saves our teachers hours, and we can now target areas where we have underperformed, with precision."
Dan Garner, Head Teacher, Kotara High School
NAPLAN Custom Worksheet Features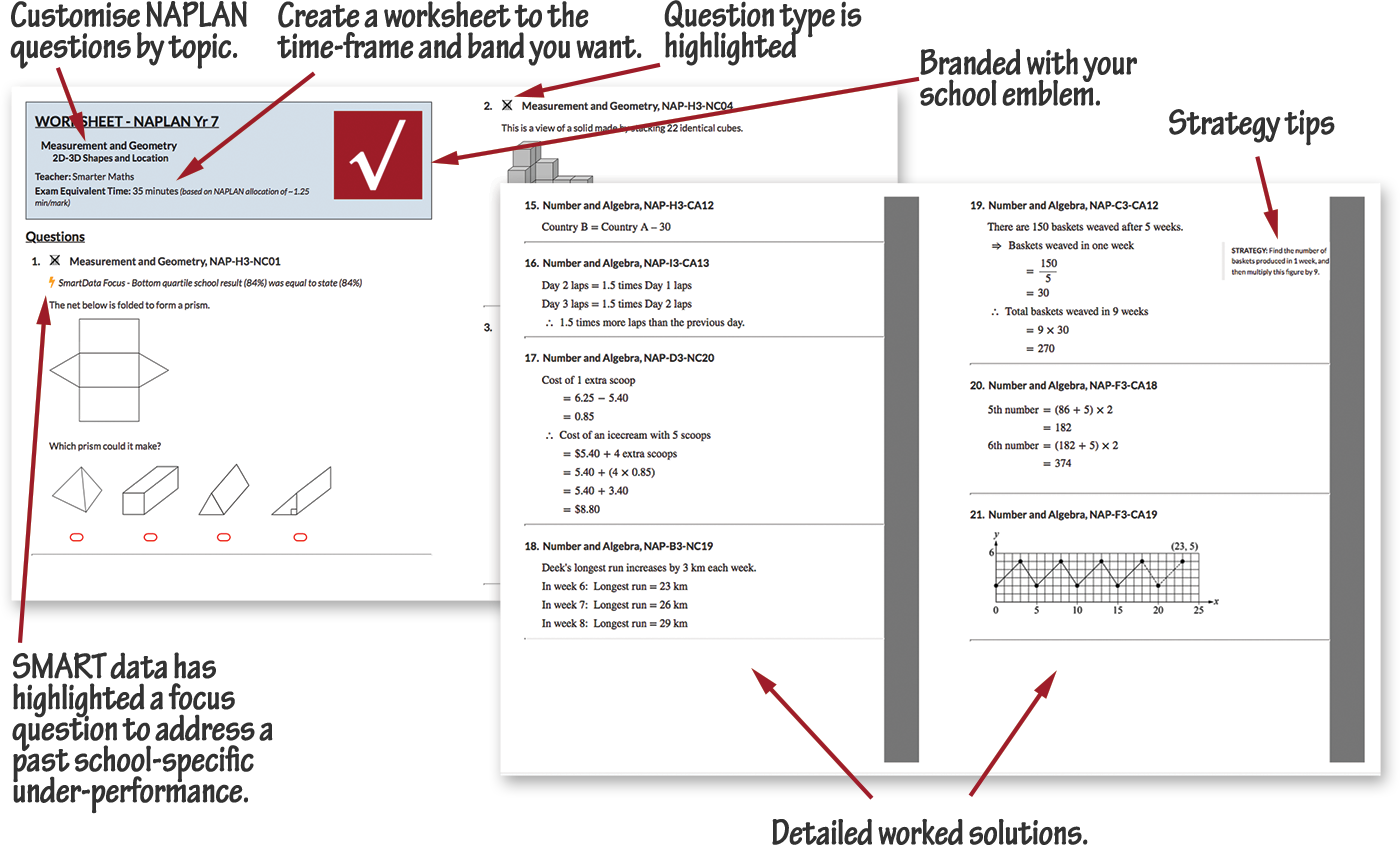 "It's the best thing I've ever bought [for revising topics]. It is saving me and my staff so much time, we love it."
Sean Donohue, Head Teacher, Nepean CAPA
Everything you need to create customized NAPLAN worksheets in seconds
"It's really quick, and excellent value for money."
Sue West, Director of Senior School, Snowy Mountains Grammar
Pricing
(Valid for 12 months from purchase date & includes unlimited usage for all teachers at your school)
Special Pricing
When a school purchases both NAPLAN 3 and 5, then NAPLAN 7 is included free of additional charge to support teachers with GAT students.

When a school purchases both NAPLAN 7 and 9, then NAPLAN 5 is included free of additional charge to support teachers with pre-high school level resources.
NAPLAN Trial
Free!
Partial question and topic database
Filter questions by topic & band
Access some targeted worksheets
SmarterMaths branded
Selected detailed solutions
Use on any computer from school and home
NAPLAN Full Access
$280
/year per course (+GST)
Full SmarterMaths question database
Filter questions by topic & band
NAPLAN past results data integration
Branded for your school
Targeted Worksheets (one-click band & duration worksheets)
Detailed solutions
Generate calculator, non-calculator or combined worksheets
Use on any computer from school and home
Unlimited usage for all teachers